0
Add cards to start comparing.
Compare

Cards
Capital One Credit Cards
Compare Capital One credit card offers & Capital One card deals
Independent ratings and reviews on Capital One credit cards
Secure and immediate online application process
See offers from our partners below.
Sorry, no cards found in this category.
*General Disclaimer: See the online credit card application for details about terms and conditions. We make every effort to maintain accurate information. However, all credit card information is presented without warranty. To confirm terms and conditions, click the "Apply Now" button and review info on the secure credit card terms page.
Share your experiences, tips and tricks with us!
Let others learn from your experience. Ask questions. Share your thoughts and opinions about credit cards.
There is nothing we value more than the opinions of our customers. We encourage open discussions among all users and hope we can all share advice. Please keep our site clean and safe by following our posting guidelines and please, don't disclose personal information like your credit card numbers or account information.
Community Conversation
Thank you. Your comment has been submitted and is pending editorial review.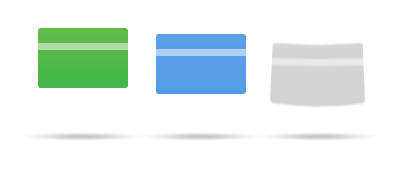 These responses are not provided or commissioned by the bank advertiser. Responses have not been reviewed, approved or otherwise endorsed by the bank advertiser. It is not the bank advertiser's responsibility to ensure all posts and/or questions are answered.
Capital One Credit Card Review
Capital One was launched in 1988 and has enjoyed extraordinary growth and expansion, thanks to creative innovation, high customer service ratings, and excellent technological support and infrastructure. The company was originally a credit card subsidiary of Signet Bank, but the card unit was spun-off from the bank in the mid 1990s. From that time forward Capital One credit cards have been offered through the large umbrella organization Capital One Financial Corporation via Capital One Bank.
With some 50 million customers and a diversified portfolio of financial products and services, Capital One is now one of the largest financial services companies in the USA and its credit cards are among the most popular. In addition to its credit cards, Capital One Financial products include business loans, home equity loans, car loans, installment loans, and many different kinds of savings and investment products. The company has also earned many awards and citations for customer service and for being one of the best companies to work for in the USA.
Capital One' credit card division offers a variety of different Capital One credit cards including those that provide travel rewards, cash back, bonus points, business management and budgeting tools, and special introductory offers. You can find most Capital One credit cards with no annual fee, for example, and rates on many Capital One credit cards are among the most competitive. Capital One cards gained rapid popularity within the past 20 years and continue to win customer loyalty because of appealing card promotions and attractive deals paired with a wide range of cards for every kind of customer.
Reviews
"
"
CompareCards says issuers are providing such generous deals, they're virtually irresistible for those willing to switch.
---
"
"
Those who always pay their balances in full and on time will usually come out ahead.
---
"
"
The offers on the credit card landscape are constantly changing which is great news for consumers.
---
"
"
In the future, the companies that will thrive are those able to give customers exactly what they want, the way they want it, when they want it.
---
"
"
CompareCards was one of three sites that met all the criteria.
---
Trusted & Secure