0
Add cards to start comparing.
Compare

Cards
Mastercard Credit Cards
Easily compare Mastercard credit cards from our partners
Independent ratings and reviews of Mastercard credit card offers
Instant & secure online application process
See offers from our partners below.
Sorry, no cards found in this category.
*General Disclaimer: See the online credit card application for details about terms and conditions. We make every effort to maintain accurate information. However, all credit card information is presented without warranty. To confirm terms and conditions, click the "Apply Now" button and review info on the secure credit card terms page.
Share your experiences, tips and tricks with us!
Let others learn from your experience. Ask questions. Share your thoughts and opinions about credit cards.
There is nothing we value more than the opinions of our customers. We encourage open discussions among all users and hope we can all share advice. Please keep our site clean and safe by following our posting guidelines and please, don't disclose personal information like your credit card numbers or account information.
Community Conversation
Thank you. Your comment has been submitted and is pending editorial review.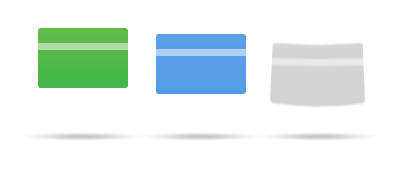 These responses are not provided or commissioned by the bank advertiser. Responses have not been reviewed, approved or otherwise endorsed by the bank advertiser. It is not the bank advertiser's responsibility to ensure all posts and/or questions are answered.
Mastercard Credit Cards
Mastercard is one of the pioneering global credit card payments companies, and was founded in 1966 as the Interbank Card Association. The Mastercard brand came into existence in the 1970s, when the original MasterCharge Corporation created by Interbank changed its official name to Mastercard. Surprising though that many internet searchers look for the company under the name, "Master Card".
Today Mastercard credit cards are accepted in more than 200 countries. Any cardholder who has a credit card bearing the Mastercard logo – from a bank or other card issuer – can use the Mastercard credit card at any merchant location or other business that accepts Mastercard credit cards. Mastercard is responsible – along with its rival and counterpart Visa – for the vast majority of credit card transactions. Mastercard Worldwide does not directly issue credit cards to consumers.
Mastercard provides banks and other card issuing companies the flexibility to offer their own rates and deals, and that is why you will find so much variety among Mastercard credit card offers available. These Mastercard branded cards are offered by thousands of different kinds of brands and businesses including financial institutions, banks, airlines, hotels, universities, and charitable organizations. Mastercard Offers credit cards perfect for college students and people with bad credit history.
Reviews
"
"
CompareCards says issuers are providing such generous deals, they're virtually irresistible for those willing to switch.
---
"
"
Those who always pay their balances in full and on time will usually come out ahead.
---
"
"
The offers on the credit card landscape are constantly changing which is great news for consumers.
---
"
"
In the future, the companies that will thrive are those able to give customers exactly what they want, the way they want it, when they want it.
---
"
"
CompareCards was one of three sites that met all the criteria.
---
Trusted & Secure