Concerned about your personal info being compromised?
---
Data breaches are on the rise. The good news is Discover lets you activate free alerts which help you protect your identity.
Get an alert if Discover finds your Social Security number on any of thousands of risky websites.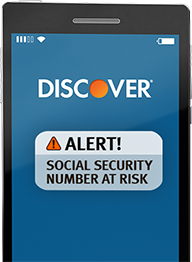 Most Popular Credit Card Categories

---
Based on over 1.5 Million visitors monthly, these categories get compared the most:


CompareCards says issuers are providing such generous deals, they're virtually irresistible for those willing to switch.
Those who always pay their balances in full and on time will usually come out ahead.
The offers on the credit card landscape are constantly changing which is great news for consumers.
In the future, the companies that will thrive are those able to give customers exactly what they want, the way they want it, when they want it.
CompareCards was one of three sites that met all the criteria.
Have a credit card question? Ask Our Experts.
Thank you, we've received your question. Look for the response in your inbox in the next few days and subscribe to our newsletter.

From Our Blog
As a result of the Equifax data breach, the identities of 143 million Americans are severely at risk. Now, more than ever,...

Read More

---

Capital One and Discover are large financial companies that have been around since the mid-1980s. They both provide financial products such as...

Read More

---

Capital One and Credit One are financial companies that provide a selection of credit cards to consumers. Capital One is one of...

Read More

---